---
Top 10 Most Expensive Bike in the World
There are two kind of people in the world. People who live happily what they get even though their expectation level is high level and won't worry what they don't have. But, some people always wanted to get number one product in the world even that is very costly (first class life). When it comes to bike even the first category people whom I mentioned also willing to get costliest and high performance bike. Bikes are not just meant for commercial use its just beyond for the riders that who loves bike rides. It's becoming ICON when you're on road with those costly beasts. Curious about full list of expensive bike around the world in 2016? Let's get on.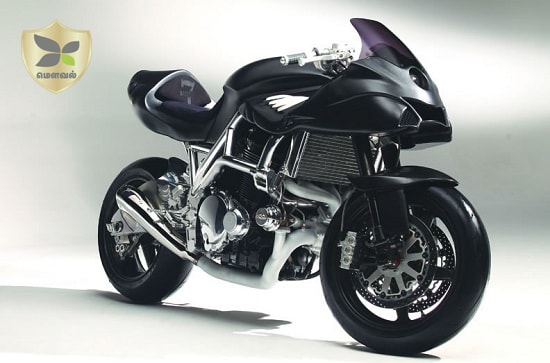 The Icon Sheene is a work of passion, inspired by one motorcycling's most charismatic figures, Barry Sheene who won two world championships riding for Suzuki. Visually, Icon Sheene Shouts, Screams. It's deliberately outrageous, joyously rebellious.it is not for everyone. The craftsmanship is superb. The tank is hand-beaten aluminium.it takes a month to make. The fairings are hand-laid carbonfibre, with hidden fixings so as not to interrupt the following lines of the bike and it has 1400CC engine .Simply it's not a bike it's a costly jewellery. To own this bike you should have $172,000 in your pocket.
9MTT TURBINE STREETFIGHTER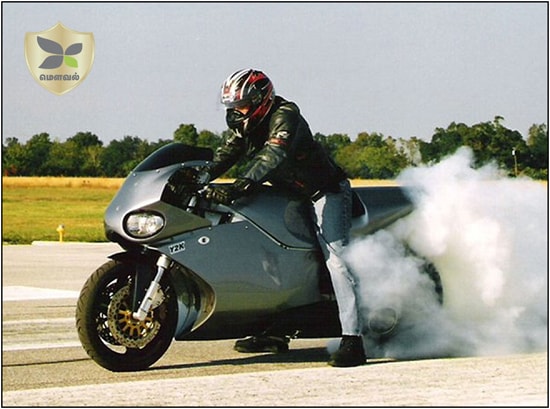 The MTT turbine streetfighter also known as the Y2K Turbine Superbike. This motor cycle V8-powered Boss Hoss motorcycles to shame, MTT's Streetfighter packs nothing less than a Rolls-Royce-Allison turbine-- the same sort of powertrain you'd find in a helicopter-- that drives 320 horsepower to a Pirelli Diablo 240mm rear tire. A tubular aluminum frame, rear-mounted camera with LCD color display, and carbon fiber fairings come standard, but serious speed freaks will tick the box that upgrades to a 420 horsepower turbine that produces 500 lb-ft of torque. To own this streetfighter you should have $175,000 in your pocket.
8SUZUKI AEM CARBON FIBER HAYABUSA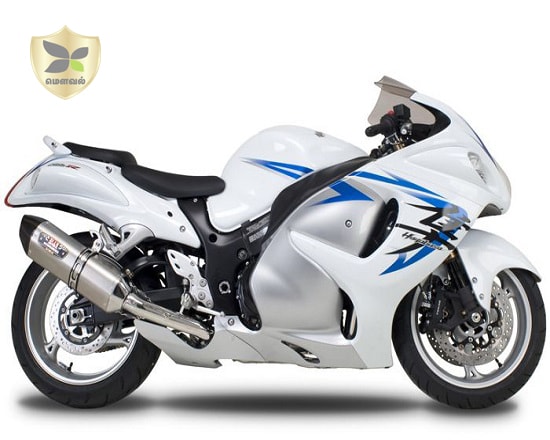 One of the world's top company Suzuki manufactured this SUZUKI AEM CARBON FIBER HAYABUSA In 2008.This bike is not just costly bike also fastest bike with 300kms/hr. To own this beast you should have $200,000 in your pocket.
7DUCATI TESTA STRETTA NCR MACCHIA NERA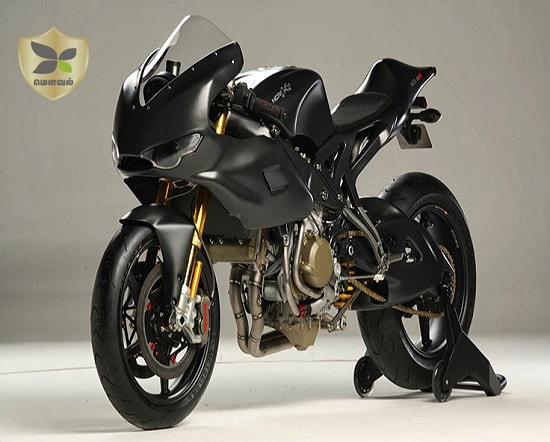 The black beast DUCATI TESTA STRETTA NCR MACCHIA NERA is manufactured by Ducati in 2012. The Macchia Nera isn't the fastest on the list, it has a horsepower of 185 and four valves per cylinder with a six speed transmission. When you're hitting the road with this bike, you'll feel like a ghost rider with its high speed. You won't see these bikes on road but still dealers available to sell this wonderful bike with the price tag of $225,000.
6Ducati Desmosedici D16RR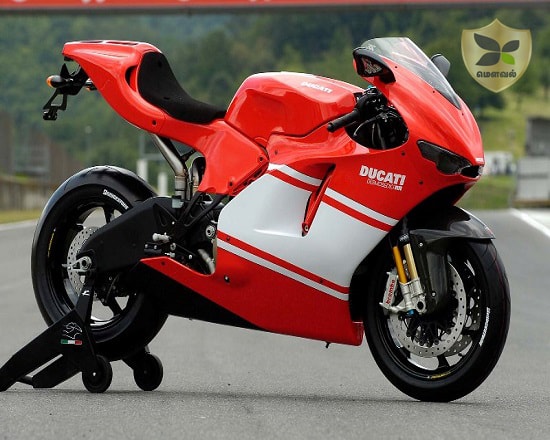 The D16RR was first introduced in the Italian MotoGP event at 2006 and it came for sale in 2008.it easily achieves speed of 100 miles per hour within 5.53 seconds which is awesome.it comes with a full corban fiber body with a finest wheels. The price of the bike ranging from nearly $73,000 to $232,000.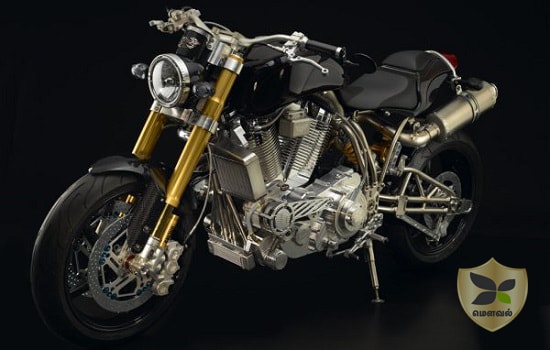 Ecosse is a famous luxury motorcycle manufacturing company who makes motorcycles with ridiculously high standards. But the best one they ever made was the Titanium Series FE Ti XX back in 2011.it was the most exquisite model produced by Ecosse. This bike is built with passion and had a price tag of $300,000.This bike received lot of awards for it features from various motorcycle and business magazines. Pipes of the bike is made up of grade 9 titanium and it boosted by 225 horsepower. If I bought this bike by spending this huge money, not even try to ride on road as to keep bike safe.
4Dodge Tomahawk V10 Superbike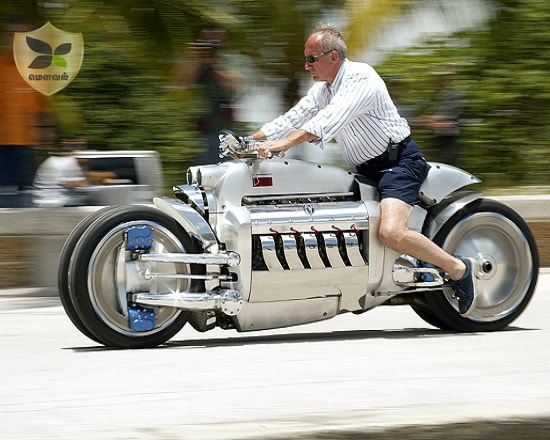 Tomahawk V10 isn't street legal. This superbike can up to 300 miles per hour and can reach 60 miles within 2.5 seconds from the place where it stopped. And, it weighs 1500 pounds. This much speed can be used to see your favorite television show if you have few minutes only left. Otherwise the speed is just too much. Like the bike weight, your packet also should weigh $550,000 to own.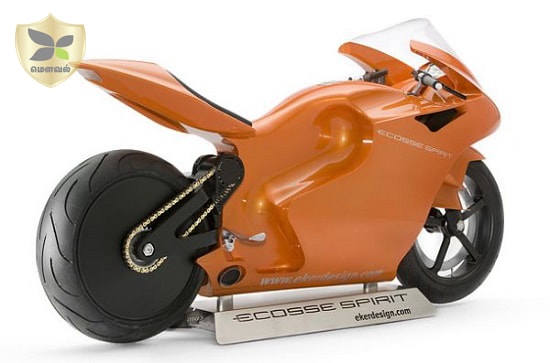 If you're are crazy about bike speed and have huge money stored in your locker without no use, then this bike is only for you. This bike made up of high quality design by top three engineers from great Brittan and United States. It can reach speed up to 230 mile per hour and weight of the bike is 265 pounds. It was built with the same design used in Formula 1 cars. To drive this bike you need to go for two week training program conducted at Ecosse headquarters to avoid you hurting others or yourself on road. Only 10 bikes have been manufactured so far, and price tag of this bike is $3.6 Million.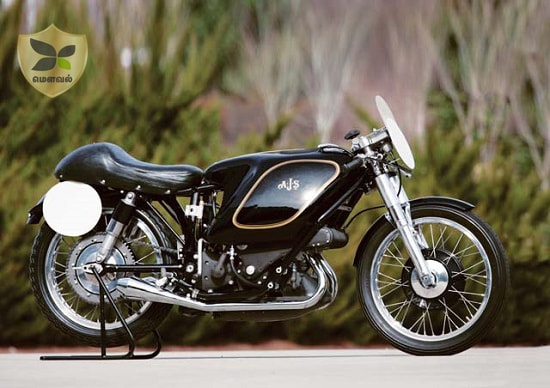 Only four versions of the 1949 E90 AJS Porcupine were produced and it is still one of the most legendary motorcycles ever conceived. In fact, this is the only twin cylinder motorcycle to win the 500cc event: a rare and prestigious title for a very rare bike. It has been said that the Porcupine is the most beautiful and innovative motorcycle ever built, and it better be for 7 million dollars
1Neiman Marcus Limited Edition Fighter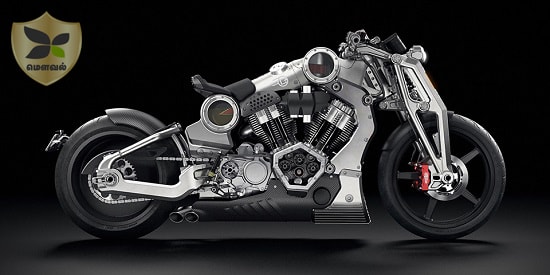 Visually, Neiman Marcus Limited Edition Fighter looks like costly mechanical device and unique design will make you crazy about the bike. Only few bike has that credibility. Only 45 edition fighter only produced and it can speeds up to 190 mile per hour and In fact, this is street legal bike. Creator of the bike proudly says that "It's our street-legal sci-fi dream come to life." This bike costs only $11 Million.