Top 10 Interesting Facts You Should Know About India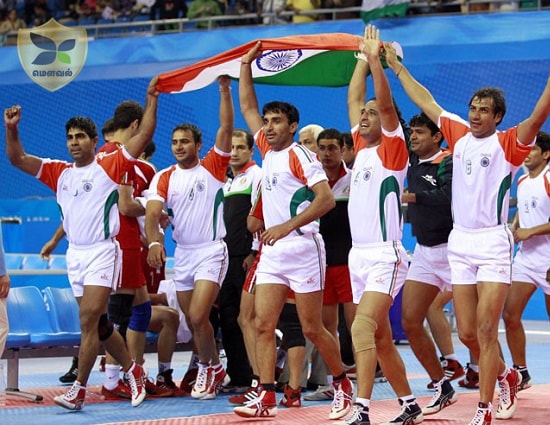 We (mowval) listed 10 facts of India which you never knew...
10Do you know India's name is derived from the Indus River?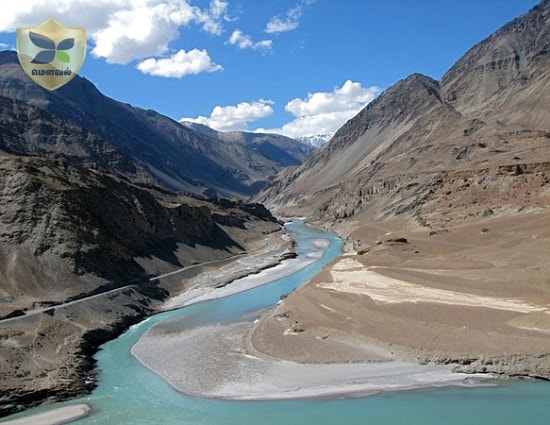 Yes.The name for our nation came from river called "Indus or Sindhu River". Okay! , Let's have a look at that river's information. You know what, this is the longest river in the Asia .you want to know how much length is that? Okay! , let me crack that information.And its 3,180km long. It flows through Pakistan, the Indian state of Jammu and Kashmir and western Tibet.

For more information: https://en.wikipedia.org/wiki/Indus_River
9India has the world's third largest active army, after China and USA.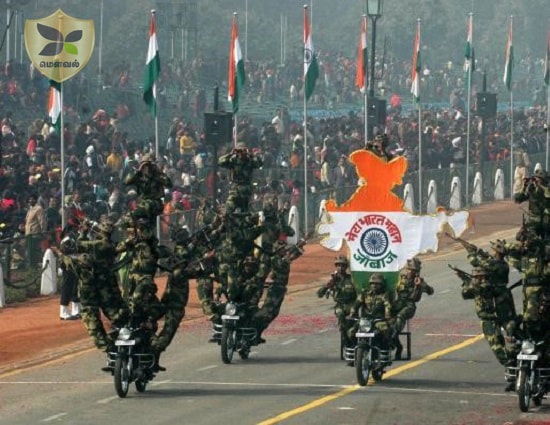 There are 1,129,900 active personnel working in Indian Army. These are the people who bleed at border so that we stay safe at our comfortable homes.These are the people who are not well paid but they still love their country..

For more information: https://en.wikipedia.org/wiki/Indian_Army
8Every 12 years, a religious gathering called the "Kumbh Mela" occurs in India. It is the world's largest gathering of people.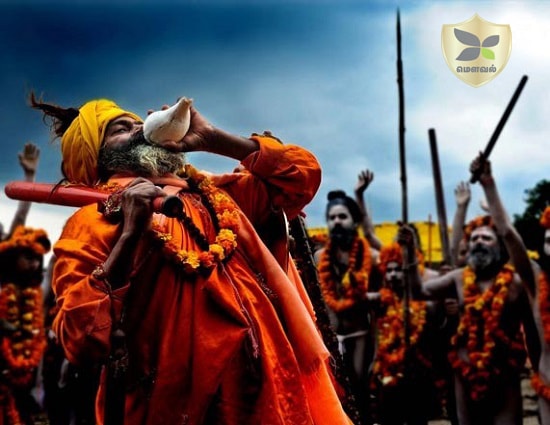 Do you know this is the largest people gathering in the world and it can be viewed from Space? This is religious festival celebrated four times over the period of 12 years.. the site which they celebrate will rotate between four pilgrimage places on four sacred rivers at Haridwar on the Ganges River, at Ujjain on the Shipra, at Nashik on the Godavari, and at Prayag (modern Allahabad) at the confluence of the Ganges, the Yamuna, and the mythical Sarasvati. Their celebration is based on distinct set of astrological positions of the Sun, the Moon, and Jupiter, the holiest time occurring at the exact moment when these positions are fully occupied. The Kumbh Mela at Prayag, in particular, attracts millions of pilgrims (who is on a journey to a holy place). In addition, a Great Kumbh Mela festival is held every 144 years at Prayag; the 2001 festival attracted some 60 million people. For more information: https://en.wikipedia.org/wiki/Kumbh_Mela
7India has the world's largest school in terms of students, the City Montessori School in Lucknow. It has more than 45 thousand students!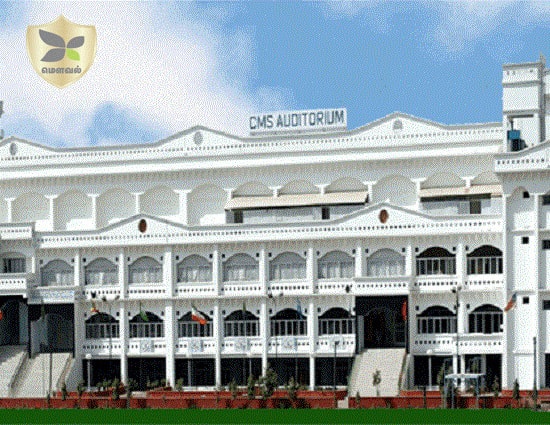 6A village don't have Doors and Police station either.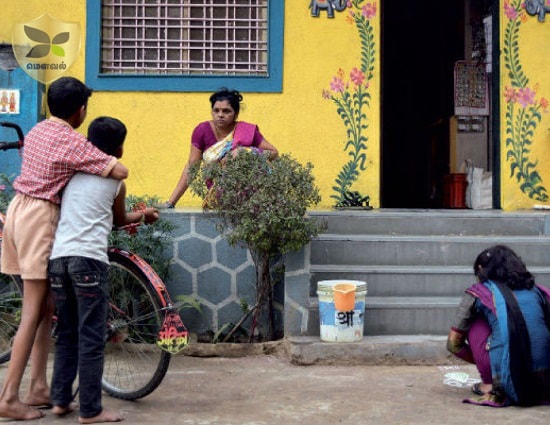 A village called "Shani Shingnapur" in Maharashtra (India), people live in there don't build their homes with DOOR for generations. Because they believe in god "Shani" of that village and they says that whoever steals anything from this place will incur the wrath of Shani God and will have to pay for his/her sins very dearly. No theft was reported in the village until 2010 when cash and items worth Rs. 35000/- were stolen from a vehicle. There is no police station in this village either. You would be thinking that if all village or cities in India become like this that would be Great right? .

For more information: https://en.wikipedia.org/wiki/Shani_Shingnapur
5The first Granite Temple of the world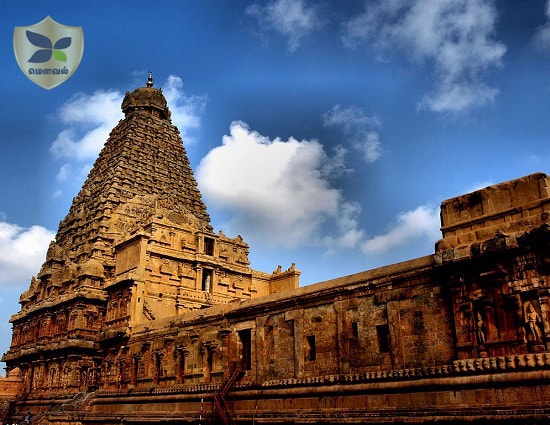 This temple have been built by Tamilnadu empire "Raja Raja chola" for lord "Shiva" located in Thanjavur, Tamilnadu and its turning 1000 years old in 2010. It's been built in 10th century AD. This temple also known as "Peruvudaiyar Kovil".

For more information: https://en.wikipedia.org/wiki/Brihadeeswarar_Temple
4The world's biggest family lives in India. One man, 39 wives and 94 children.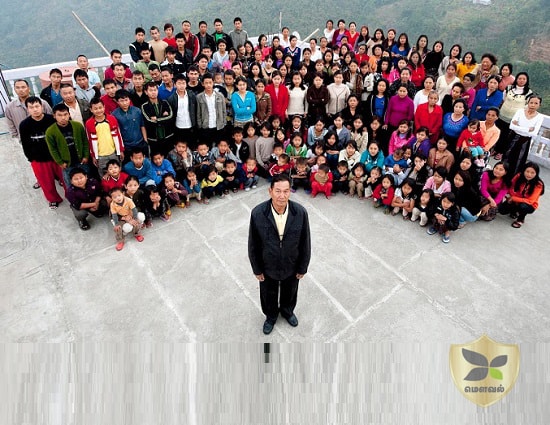 Ziona Chan is popular in view of his world record as the head of the "world's largest existing family" with 39 wives, 94 children, 14 daughters-in-law and 33 grandchildren, 180 in total and counting, all living in Baktawng village, Mizoram, India. He is proud of his large family and says that he is fortunate to be head of his largest family. Ripley's Believe It or Not! Is an American franchise, and Ziona was featured as 11 strangest stories for the year 2011. While looking at his name, we too thought that he is from china or Japan and it's very hard to believe that he is an Indian.

For more information: https://en.wikipedia.org/wiki/Ziona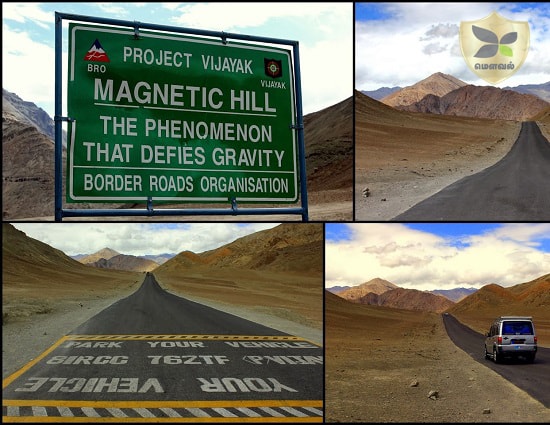 The Magnetic Hill is located on the Leh-Kargil-Baltik National Highway, about 30 km from Leh , at a height of 14,000 feet above sea level. Scientist says that "We believe the geographical location of the hill, at a high altitude of about 14,000 feet, ensures that a significantly high dosage of radiation is received. As per records, Leh receives the highest radiation for any place on Earth, hence the effects are also significant. So we can attribute the fluctuations in magnetic intensities to the geomagnetic interactions with radiation. In support of the above, we observed noticeable fluctuations of magnetic fields especially during the day, relative to the night at the same place" .

For more information: https://en.wikipedia.org/wiki/Magnetic_Hill_(India)
2Lonar Lake, a saltwater lake in Maharashtra.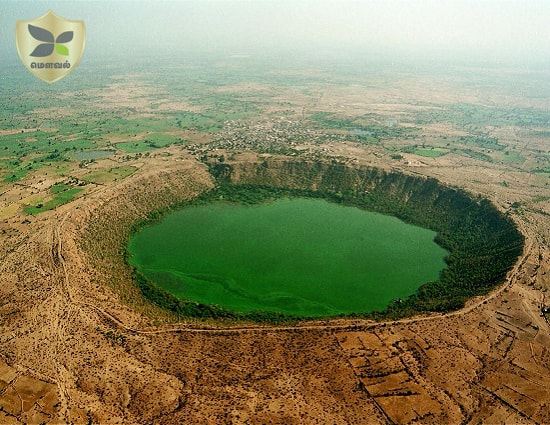 You may think what is there in this Lake and it may looks like normal lake which are there in every village of India. And Let me tell you, This Lake is formed because of "meteor impact" . Geologists, ecologists, archaeologists, naturalists and astronomers have reported several studies on the various aspects of this Crater Lake ecosystem. Lonar Lake has a mean diameter of 1.2 kilometers (3,900 ft) and is about 137 meters (449 ft) below the crater rim.

For more information : https://en.wikipedia.org/wiki/Lonar_crater_lake
1All world cup won by India